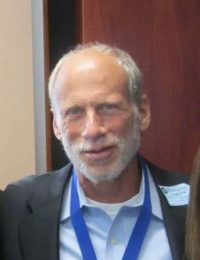 Dr. James Grotta
Director of Stroke Research
Dr. James Grotta has devoted 40 years to preclinical and clinical research in acute stroke therapy. A consistent theme throughout his research has been insistence on early treatment which stems from his animal modeling and NINDS tPA study experience which clearly demonstrated the importance of ultra-early treatment to achieve maximal benefit.
Consistent with this philosophy, Dr. Grotta has recently launched, and personally staffs, the first Mobile Stroke Unit in the U.S. to deliver acute stroke treatment in the pre-hospital environment, and is funded by the Patient Centered Outcomes Research Institute to conduct a prospective multicenter comparative effectiveness study of this novel approach to acute stroke treatment.
Since coming to UT Houston Medical School in 1979, he built and directed one of the largest clinical stroke research and training programs in the U.S., and was chairman of the department of Neurology from 2006-14. He has published over 370 scientific manuscripts in peer reviewed journals, and edits the most authoritative textbook in the field.