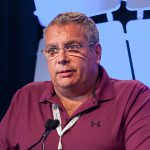 Dr. Michel Piotin is chairman of the Department of Interventional Neuroradiology, Rothschild Foundation Hospital, Paris, France.
He received his Doctorate in Medicine and his PhD in Biological Sciences from University Paris 12.

His main medical interests are endovascular treatment of acute ischemic strokes and cerebral aneurysms and arteriovenous malformations.

Dr. Poitin is the principal investigator of the ASTER trial and scientific coordinator of ASTER 2 trial.