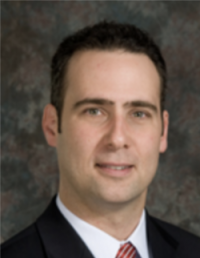 Dr. Raul G. Nogueira
Professor of Neurology,
Neurosurgery and Radiology
Dr. Raul Nogueira is an acclaimed interventional neurologist, specializing in neurocritical care and interventional neuroradiology.
Dr. Nogueira completed medical school at the Federal University of Ceara in Brazil. He came to the Massachusetts General Hospital in 1999 where he completed his neurology residency and then fellowships in Neurocritical Care/Stroke, and Diagnostic and Interventional Neuroradiology.
Dr. Nogueira has extensive experience in the diagnosis, management, and treatment of neurovascular diseases including brain aneurysms, arteriovenous malformations, dural arteriovenous fistulas, pre-operative embolization of tumors and treatment of head and neck lesions including epistaxis. He also specializes in stroke prevention, which includes cartoid and vertebral artery angioplasty and stenting, as well as acute stroke treatment with thrombolysis.