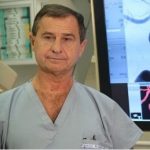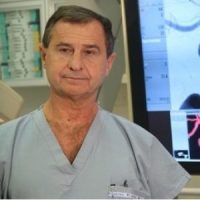 Among his extensive academic background, he is Chair of Neurosurgery and Hemodynamics at the University of Buenos Aires (UBA), Professor of the Department of Vascular Medicine at the University of El Salvador (USAL) and Professor of Endovascular Surgery at the University of Ciencias Empresariales (UCES).
After graduating from the faculty of Medicine of the University of Buenos Aires (UBA), he completed his residency program in Pediatric Neurosurgery with Prof. Dr. Raúl Carrea at the Ricardo Gutiérrez Children's Hospital of Buenos Aires and a fellowship in Diagnostic Neuroradiology, Therapeutic and Endovascular Neurosurgery at the University Hospital of London of the University of Western Ontario, Canada, and at the University of California, Los Angeles, USA.
Former Director in FLENI (Fundación de Lucha contra las Enfermedades Neurológicas de la Infancia) and Clínica Adventista Belgrano in Buenos Aires, Argentina. Co- founder of the Intracranial Stent Meeting and Society (ICS); Member of the SwissNeuroFoundation, Founding member and Ex President of SILAN, (Sociedad Ibero Latino Americana de Neurorradiología Diagnóstica Y Terapéutic), AANDIT (Asociación Argentina de Neurorradiología Diagnóstica y Terapéutica), CANI (Colegio Argentino de Neurorradiología Intervencionista), current President of the Argentine Stroke Association - AAAC (Asociación Argentina de Ataque Cerebral), and recent former President of the World Congress of the World Federation of Interventional and Therapeutic Neuroradiology - WFITN. His Endovascular Lab is one of the Training Centers for SILAN fellows, which has allowed the training of more than 70 professionals since 1995.